Public School Number 4/Annie Lytle Elementary school
Annie Lytle is an abandoned elementary school in Jacksonville, Florida. It was first founded in 1918, as Riverside Grammar School and it was Duval County's forth public school house according to Wikipedia. 
Public School Number 4 was designated to be a historic landmark by the Jacksonville City Council in 2000. This school is said to be haunted but from personal experience it's not, or at least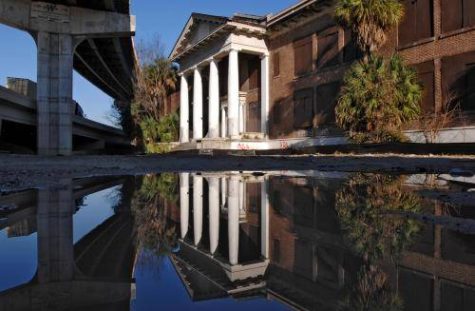 whatever remains there isn't 'evil' this school should not be called a devil school. My family has done security there for over 10 years. I have been working and going there since I was seven. It's honestly sad because we have done so many repairs and painting over graffiti. We have had to prevent people from breaking in and doing additional damage. It isn't fair for the historic landmark, or the security groups that still fix it every day. 
Public School Four originally called Riverside Park School built in 1891. The school was later made a fire hazard and unstable according to Wikipedia. In 1915, Duval County passed a $1 million check to build new brick schoolhouses, including one to replace Riverside Park School. Construction began in 1917 and completed in 1918 as Riverside Grammar School. The name changed to Annie Lytle Public School around 1950 after the principal of Riverside Park School, Annie Lytle Housh. Most of the school was built with concrete and designed to handle anything. The school originally overlooked Riverside Park until the construction of Interstate 96 and Interstate 10 isolated the school.  In 1960, Annie Lytle was permanently closed to the public and was used for office space and storage for ten years. The building was sold in 1980 for $168,000 to the Ida Stevens Foundation in hopes of renovating it for senior citizen apartments. Due to federal funding programs, and the interstates the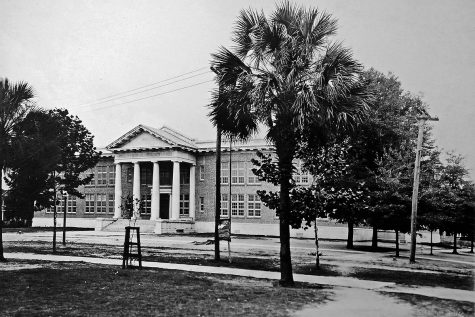 building was not renovated. 
The building has been vacant for over 20 years falling into despair. A fire at the vacant building in 1995 caused to the auditorium roof to fall in. As with any abandoned place, the school has its fair share of ghost stories (everything from psychotic janitors to schoolkids who perished in a boiler room explosion). Jacksonville police assure that all crimes in the building occurred after its abandonment, in particular graffiti and squatting. The school itself is fenced in and labeled no trespassing, but you can drive right up to it on Chelsea Street or drive right past it on I-95 or I-10. There are extensive fences all around, and cameras and security are very common. People do get arrested, so avoid trespassing at all costs.  
My god parents, including many others will watch the school occasionally to avoid anyone breaking in or anyone causing additional damage. 
Years ago, before they started volunteering at the school, there was endless graffiti, ash everywhere, along with broken floorboards. After years of work, painting, shoveling the ash, dumping it in a safe place, and even making sure the grass gets cut every couple weeks. I know the place looks cool, but please don't just break in. I'm sure if you ask or volunteer you will get a tour. We have been working at this place for a while it means a lot to my god moms.