Instant Decision Day Results!!!
The school counseling team took 22 seniors to Riverside High School to participate in Instant Decision Day.  Our seniors accumulated 62 acceptance letters and close to 2 million dollars ($1, 888,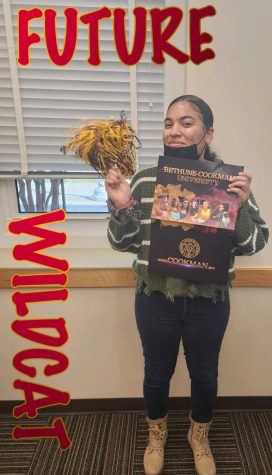 000) in scholarships.  Be sure to congratulate the seniors below on a job well done!
The seniors who have gone:
Desmond Brown, Tyler Bryant, Charisse Gaston, Jarod Hammond, Kya Harris, Isaiah Lavant, Micaela Lwanga, Katana Pritchett, Ameon Rhoden, Alvis Rivera, Dreqwona Sanders, Dy`nyle Slue, Shamya Smith, Kaliyah Wallace, Nicole Reyes, Alysa Henderson, Joese Galvan, Talania Lovelace, Jordan Jackson, Jasmine Foster, Esther Morency, and Emmanuel Morency.