SkillsUSA State Competition Results
Florida hosted their SkillsUSA State Competition last week, April 10th to the 13th. Competitions were held at the Hyatt Hotel in downtown Jacksonville over the riverfront.  
Our school's chapter received the bronze medal for Chapter of Excellence in Florida. Also, the lead Advisor, Adina McCall, had received the Rookie Advisor of the Year in the State of Florida. 
From our school, we had 22 students who were competing. We had 3 students who had won silver and 6 who had won bronze: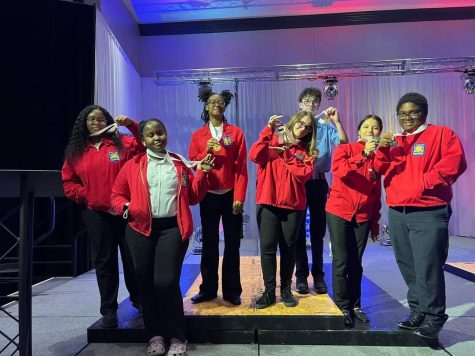 Analisa Hills – Silver in Hair Weaving.

 

Antwone Mathis & Amanda Reyna – Silver in Culinary Quiz Bowl.

 

Allison Viola – Bronze in Photography.

 

Brently Miller – Bronze in Automotive Refinishing

 

Jasmine Foster & Axeleslie Guzman – Bronze in Esthetics.

 
Princess Williams & Clara Dimunah – Bronze in Nail Care.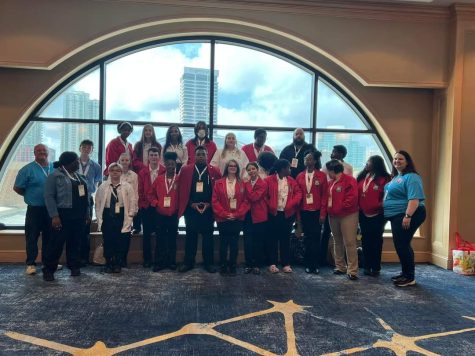 In an interview with Mrs. McCall, she was asked about how she had felt about getting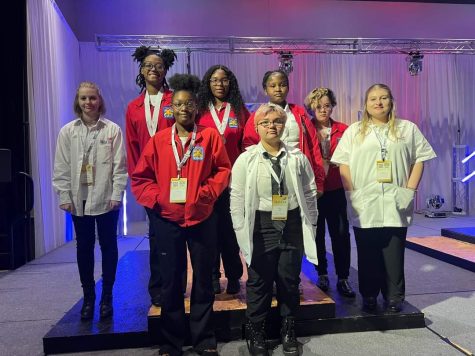 Rookie Advisor of the Year Award, she responded with "It's nice to be seen and recognized for all the hard work and dedication I put into my students."  
McCall had mentioned how this year was different from last year by saying, "First of all, there were a lot more students participating. Where last year our students went up against 2 or 3 other students this year was more like 6 or 7. This year we were able to stay at the hotel.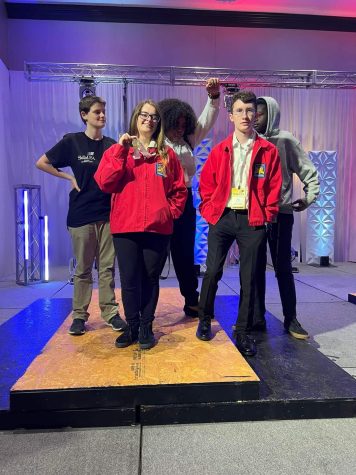 I believe that was fun for everyone.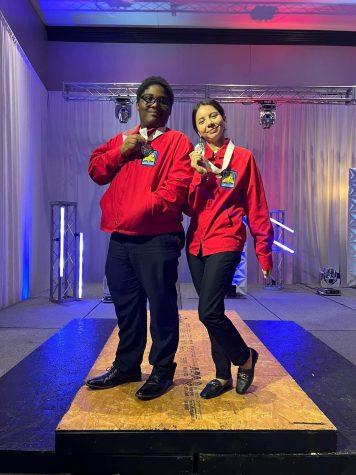 Also, last year we only had 9 students competing and 4 students won medals whereas this year we had 22 students competing and 9 students who had won medals. We definitely had a lot of growth as a chapter."  
When talking about how many students that Mrs. McCall will want to bring next year, she had said that "Rather than saying a specific number, I would like to say I want more academies involved. I know Aviation and  Early Childhood are looking into competing next year. I would also like to see more students compete in Leadership and chapter competitions. I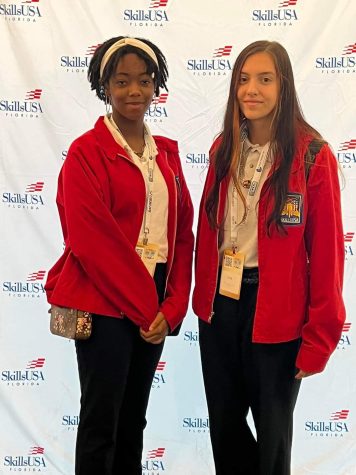 want to see a more diverse chapter in skills and talents exemplified." 
When interviewing some students who had competed not only last year but this year as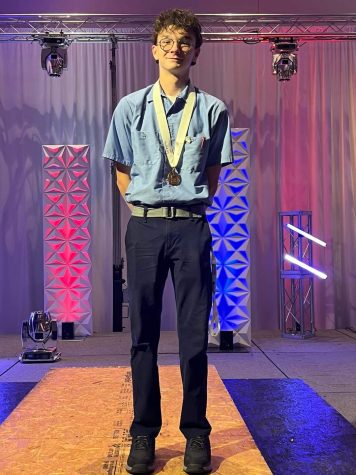 well; They were asked about how this year was different verses last year. Jasmine Foster, who had competed in Esthetics, had said that "This year I was way more confident in my skills, and I knew what to expect." When also ask about if she could do anything different, Jasmine replied with "Would not second-guess myself."